Hello, 
Pandonia Arena team here.
For heroes who are unfamiliar with NFT, I would like to introduce what NFT is and how it is implemented in Pandonia Arena.
1. What is NFT?
NFT stands for 'non-fungible token' and is a virtual token that uses blockchain technology to prove the owner of a digital asset.
Pandonia Arena offers NFT characters a unique contract that can only be realized by one character.
2. What is an NFT character?
Unlike ordinary characters, NFT characters can earn mPANDO-C when playing in game mode. (Regular characters cannot earn mPANDO-C when winning in game mode.)
In addition, the higher the character's rating, the more mPANDO-C you can obtain.
NFT characters can be distinguished by glitter on the border and are more powerful than regular character cards, making it easier to win battles.
- Regular character
- NFT character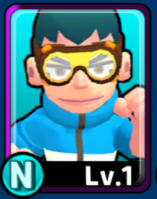 3. How to Buy NFT Characters
NFT characters can be purchased through the NFT store and touch the NFT to the left of the main screen to go to the store page.
There are 3 types of NFT BOX in the NFT store, and each NFT character is categorized into Normal, Epic, and Legendary.
When purchasing NFT BOX, each type of NFT character is provided at random.
NFT BOX can be purchased using Crowns, which can be obtained by purchasing certain items in the Shop.
4. How to get mPANDO-C
There are a lot of ways to obtain mPANDO-C.
1) Tier reward 
 When you achieve a particular tier,  you can get it as a reward. 
2) Illustrated reward
When you get a Wonder-rank card, you can get reward from the illustrated Guide.
3) Daily Missions  
You can get it as a reward when you complete daily mission. 
4) Integrated Ranking Seasonal Rewards 
If you achieve the Integrated rank level, you can earn it according to the season.
5) Use of NFT character
You can get it when you achieve a high rank after playing the game mode by using the NFT character.